Turn your device in landscape mode.
The multimedia scenography show using state-of-the-art 3D mapping projection technology to reproduce the most classic references of Vietnamese history. *Recognized by the Vietnam Record Association - VietKings
Grand World Phu Quoc
20:30 every day
Ticket price: VND 300,000
Book The Quintessence of Vietnam tickets here.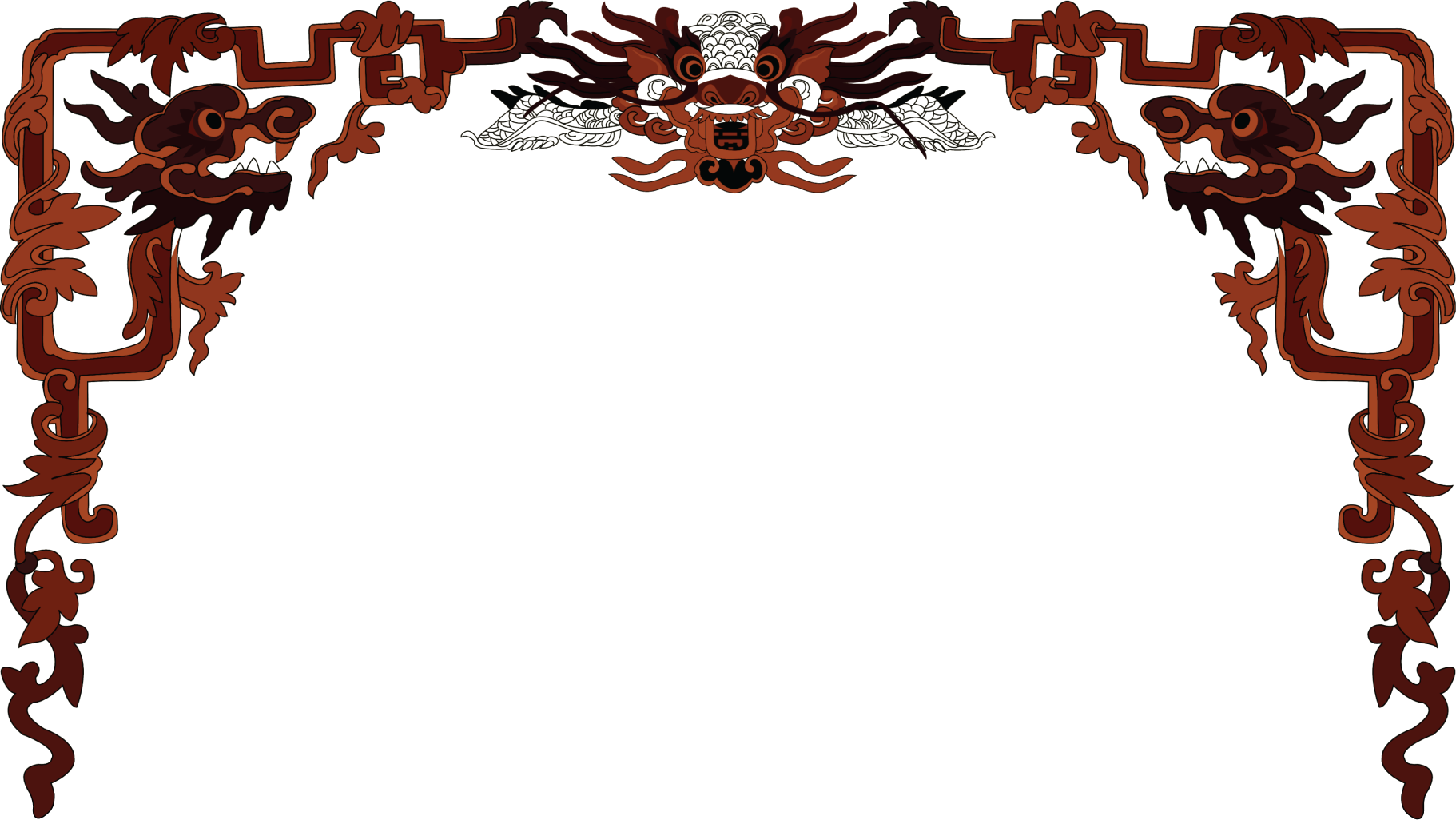 Introduction
The show showcases the quintessence of Vietnamese culture to visitors with outstanding performances using state-of-the-art staging, sound, lighting and 3D mapping project technologies.
Be captivated by cultural stories told through uplifting performances utilizing cutting-edge technology and unique equipment: water stage, movable rows of houses, zipline, 3D mapping project and world-class lighting and sound effects.
Travel back to ancient times to discover the quintessence of Vietnamese culture
What awaits you behind the welcome gate is an ancient Vietnamese citadel. The Quintessence of Vietnam features the finest Vietnamese culture values from ancient times. Every element ranging from the architecture, communal yard, and tiled roof to each leaf and blade of grass, resembles the original style of the past.
The Quintessence of Vietnam zone is similar to an ancient village, with the main gate, the back gate, bamboo rows and a palace. All tiles are hand-fired, with certain convexity to introduce visitors to the familiar courtyard of the ancient Vietnamese in the most authentic way. Even the tiny manhole cover is meticulously created and modified from old bricks.
Vietnamese traditional customs, legends, and classic references have been revived more vividly through the ancient Vietnamese space and a series of daily and evening time shows.
The Quintessence of Vietnam allows you to experience firsthand life in the ancient capital. The stalls are bustling from 8:00 till 20:30 every day. Each actor plays the role of an inhabitant of the ancient capital.
The Quintessence of Vietnam represents a complex of performance stages, shopping stalls and ancient architectural works, with endless activities throughout the day, especially a multimedia scenography show with the same name.
Day-time activities
NAM TRAN OFFERING CEREMONY
RETURNING HOME WITH ACADEMIC HONORS AND ANCESTOR VENERATION
Multimedia play
CHAPTER I
THE ORIGIN
The historical legend of the Origin of Viet People and the life of the ancient Au Lac people reveal the journey of establishing and expanding the ancestors' territory.
CHAPTER II
THE LIFE
Traditional Vietnamese culture is appreciated and cherished through the image of bamboo, copper making and cooking activities.
CHAPTER III
LEARNING JOURNEY
The traditional appetite for learning and the academic journey of the ancient Vietnamese people are proudly depicted.
CHAPTER IV
NATIONAL FESTIVAL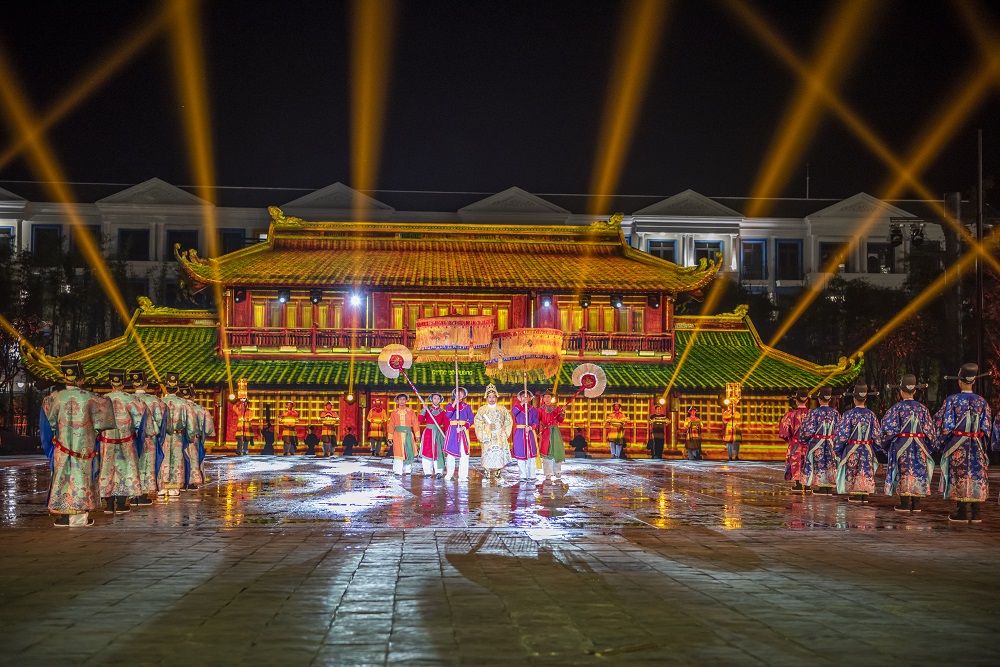 The ancient royal culture and the traditional patriotism of the Vietnamese people are honored.
Creative crew
Historical Counselor
Assoc. Prof. Dr. Tran Duc Cuong
"President of the Historical Science Association of Vietnam Former Director of the Institute of History"
Stage Counselor
Assoc. Prof. Dr. Nguyen Thi Minh Thai
Theatrical critic and theorist
General Director
Nguyen Viet Tu
Music Director
Thanh Phuong
Production Director
Phan Hai Linh
Choreographer
Vu Ngoc Khai